LOADER-MOUNTED
SNOW PLOW
OH4500HD SNOW PLOW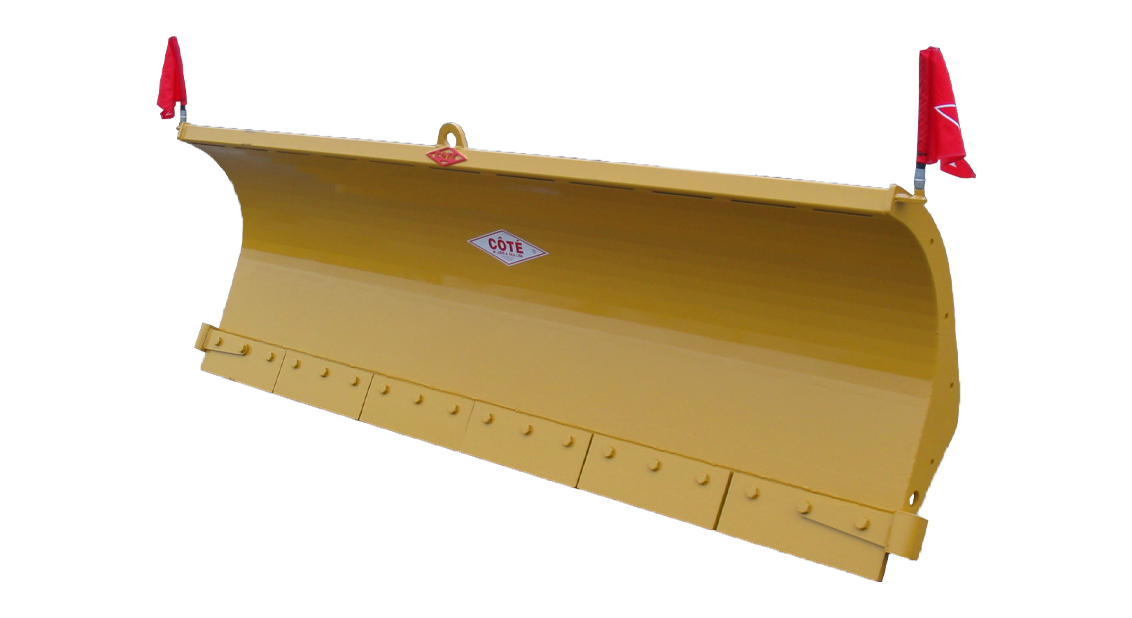 PLOW IDEAL FOR MANY TYPES OF SNOW CLEARING
The rugged design of its facet-folded moldboard makes the OH4500HD the perfect plow for many types of snow clearing work. With this pressure arm/self-floating system, you can do conventional snow clearing as well as heavy-duty ice removal, which requires applying considerable pressure.
OH4500HD SNOW PLOW SPECIFICATIONS
TECHNICAL SPECIFICATIONS


---
The OH4500HD is equipped with a unique blade tilting system, with compression coil springs and double-acting cylinders offering a more efficient angle of attack.
MODELS, DIMENSIONS AND WEIGHTS


---
OPTIONS


---
Several options are available: tungsten carbide blades, carbide shoes and side protectors, rubber snow deflector and fixed, removable or foldable snow guard.