4-SEASON DUMP BODY
BES900 DUMP BODY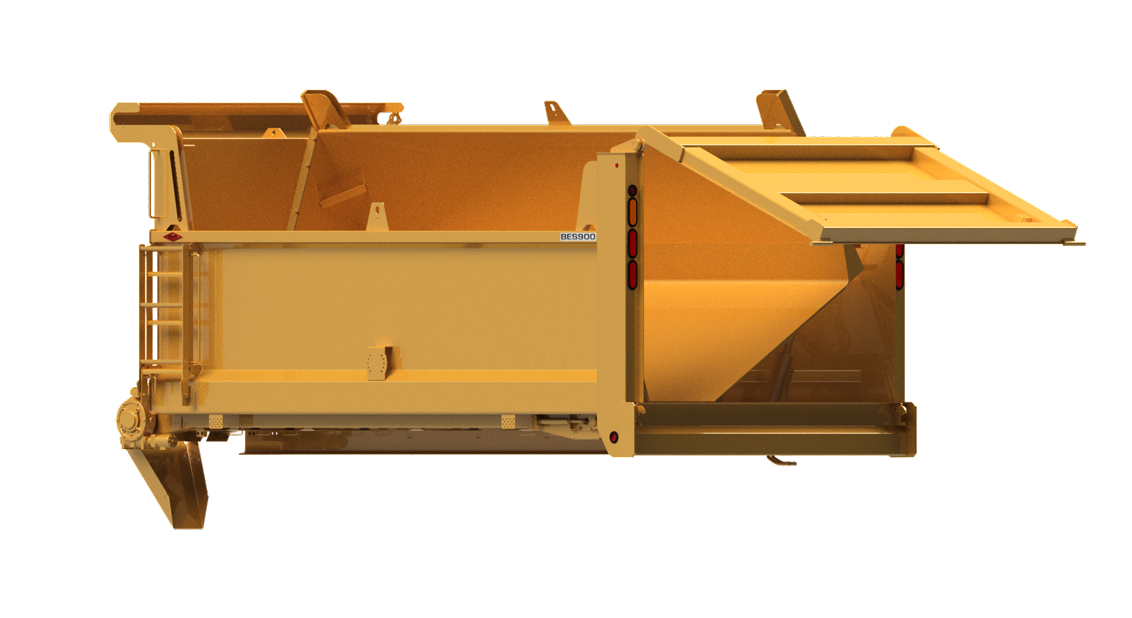 NO OTHER DUMP BODY OF THIS TYPE OFFERS THESE ADVANTAGES
Looking for complete versatility? The BES900 is the dump body for you! Boasting an exceptional, cutting-edge design, Côté has once again raised the bar in a new field.
No other dump body of this type offers these advantages. With its monocoque construction, ultra-strong continuous weld reinforcements (which keep corrosion from spreading) and its gear oil separator, the BES900 sets a new quality standard.
BES900 DUMP BODY SPECIFICATIONS
TECHNICAL SPECIFICATIONS

---
The floor and sides made of HARDOX 450, the aerodynamic cab guard with built-in grab handle, the revolving light mount, the wide-dispersal spinner with urethane disk, the LED light system and the chain adjustment via grease cylinders all come standard.
MODELS, DIMENSIONS AND WEIGHTS


---
For a 6-wheel truck: BES911, 11 ft. x 36" X 48", 10 1/2 yd3 capacity
For a 10-wheel truck: BES914, 14 ft. x 42'' x 60'', 15 1/4 yd3 capacity
OPTIONS


---
Options also include: an aluminum tarp holder, removable ladder, side-opening door, electronic spreader control, central lubrication system, trailer attachment and rounded hopper that offers superior rigidity and a built-in access door that is easy to open, lightweight and very safe. And much more!