CÔTÉ
SNOW CLEARING EQUIPMENT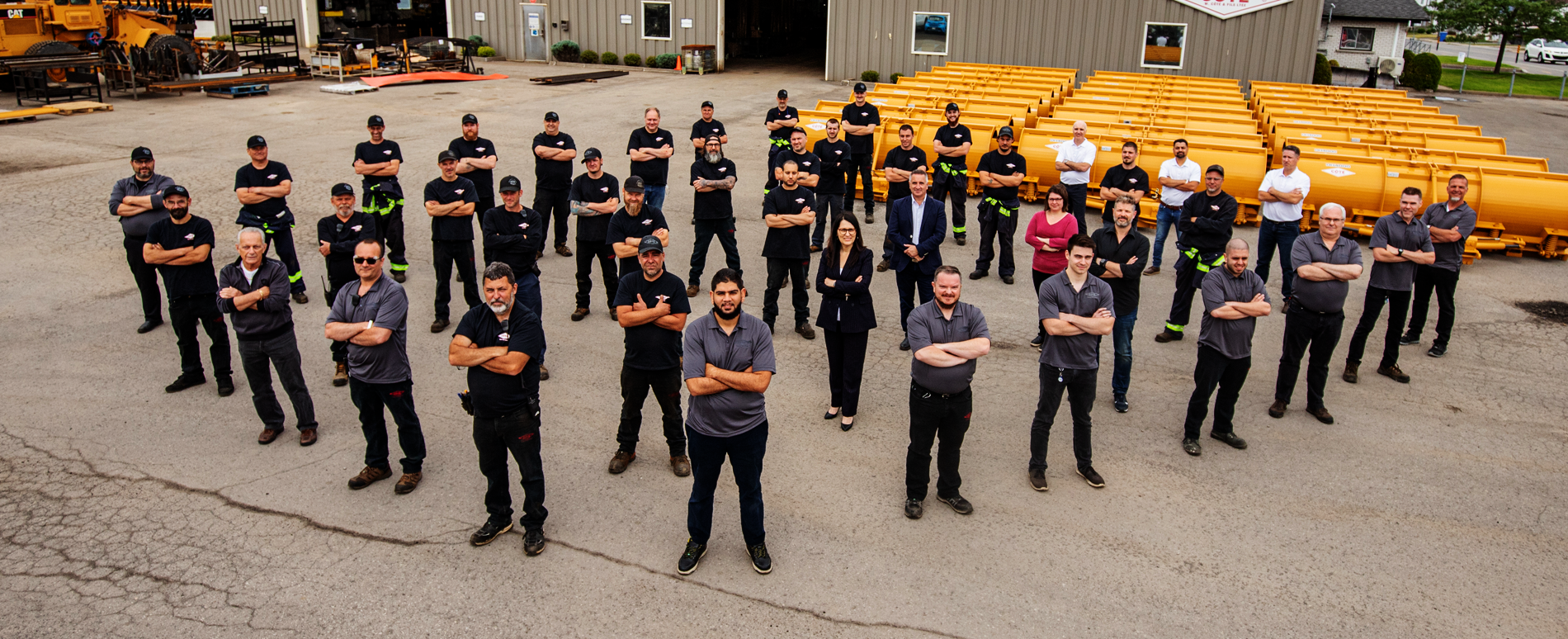 SNOW AND ICE CLEARING EQUIPMENT
MANUFACTURER SINCE 1964
The story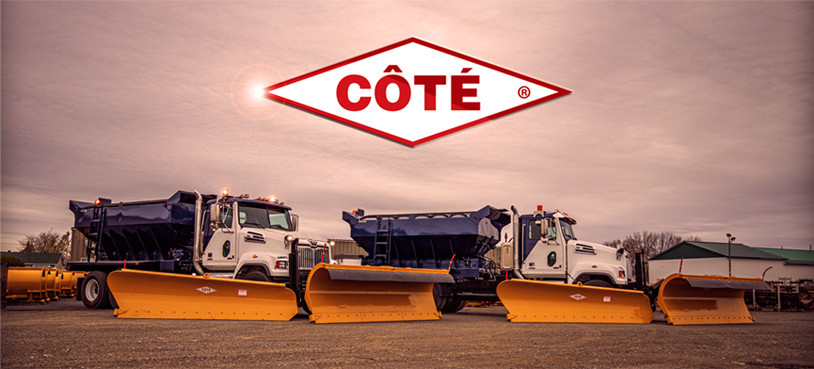 Côté was founded in 1964, but the company's origins date back to 1929, when Eugène Côté, a blacksmith by trade, designed his very first snow plow.
Côté offers a full range of snow plows, conventional and quick-coupling attachments for trucks, graders, wheel loaders and tractors. We also manufacture abrasive spreaders, heated dump bodies for transporting asphalt and several related products.
We have an impressive inventory of equipment and parts, we can deliver most products on the same day or the day after an order is placed. Our specialists are always working on new designs, to keep our equipment cutting-edge.
Driven by the trust of a vast clientele (thank you for your loyalty!), we have not stopped evolving in our more than 90 years in this industry we're so passionate about: SNOW CLEARING.
90 years;