SPREADER
EV900 SPREADER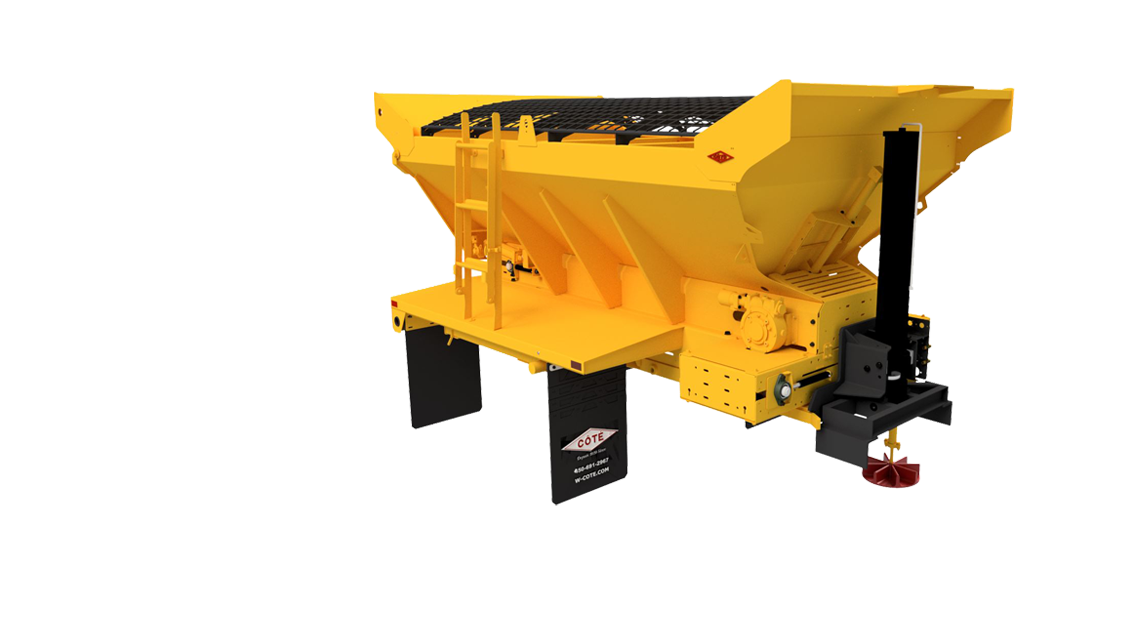 THE MOST VERSATILE SPREADER ON THE MARKET
When comes time to spread abrasives, trust Côté's EV900. It's the most versatile V-shaped spreader on the market. And because the hopper is fully removable, several configurations are possible.
What is more, our transverse conveyor is designed to hold a second spinner, letting you spread on the left, right or even both sides at the same time, without requiring any modification. Finally, a versatile, smartly-designed spreader!
EV900 SPREADER SPECIFICATIONS
TECHNICAL SPECIFICATIONS

---
The EV900 is equipped with a rounded hopper that offers superior rigidity. It also has a built-in access door that is easy to open, lightweight and very safe.
MODELS, DIMENSIONS AND WEIGHTS


---
For a 6-wheel truck: EV903, 3 yd3 capacity
For a 6-wheel truck: EV906, 6 yd3 capacity
For a 6-wheel truck: EV909, 9 yd3 capacity
For a 10-wheel truck: EV912, 12 yd3 capacity
For 12-wheel truck: EV914, 14 yd3 capacity
OPTIONS


---
Can be slipped directly into your truck's existing dump body, installed on a chassis with fenders or attached with our quick-coupling system unique to Côté, which adapts to your tractor trailer's fifth wheel.