U-SHAPED SPREADER
BEU900 U-SHAPED SPREADER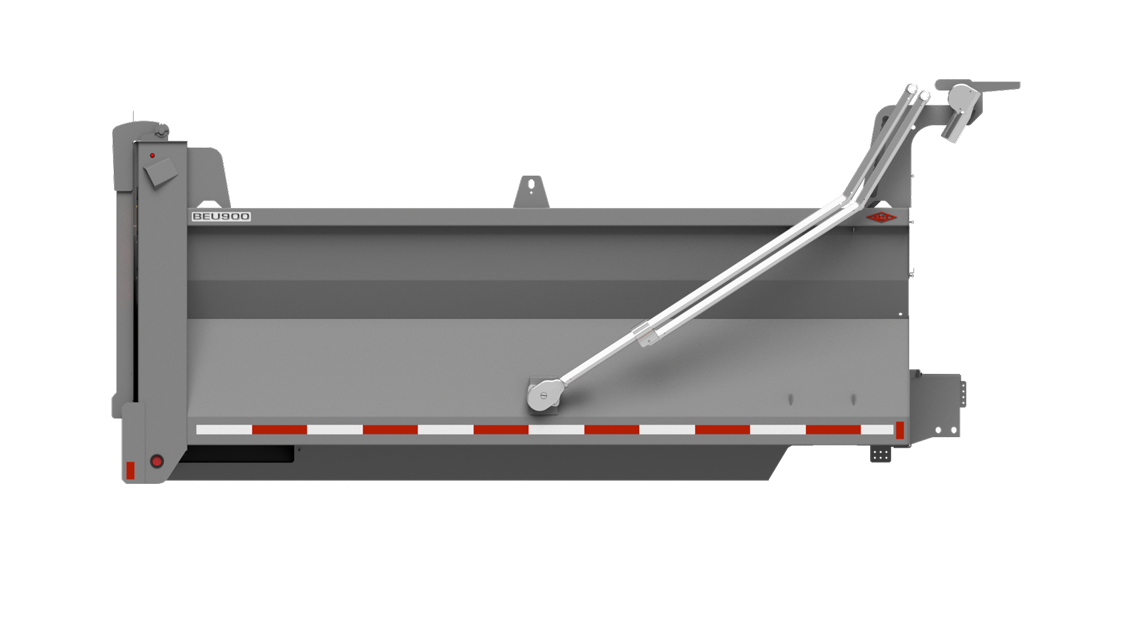 THE PERFECT COMBINATION OF A SPREADER AND A FOUR-SEASON DUMP BODY
Combining the best features of a traditional spreader and a four-season dump body, the BEU900 offers a cutting-edge design with its monocoque structure and moulded fenders. The floor and sides made of HARDOX 450, the aerodynamic cab guard with built-in grab handle, the revolving light mount, the wide-dispersal spinner with urethane disk, the LED light system and the chain adjustment via grease cylinders all come standard.
BEU900 SPREADER SPECIFICATIONS
TECHNICAL SPECIFICATIONS

---
Like all our other spreading systems, the BEU900 is equipped with a bolted transverse conveyor for easy maintenance. Options include a rounded hopper that offers superior rigidity and a built-in access door that is easy to open, lightweight and very safe.
MODELS, DIMENSIONS AND WEIGHTS


---
For a 6-wheel truck: BEU911, 11 ft. x 42"X 60", 10 1/2 yd3 capacity
For a 10-wheel truck: BEU914, 14 ft. x 42" x 60", 13 5/8 yd3 capacity
OPTIONS


---
Options also include: an aluminum tarp holder, removable ladder, side-opening door, electronic spreader control, central lubrication system, trailer attachment and much more.