HH7500 QUICK COUPLER QUICK COUPLER
FOR CÔTÉ SNOW PLOWS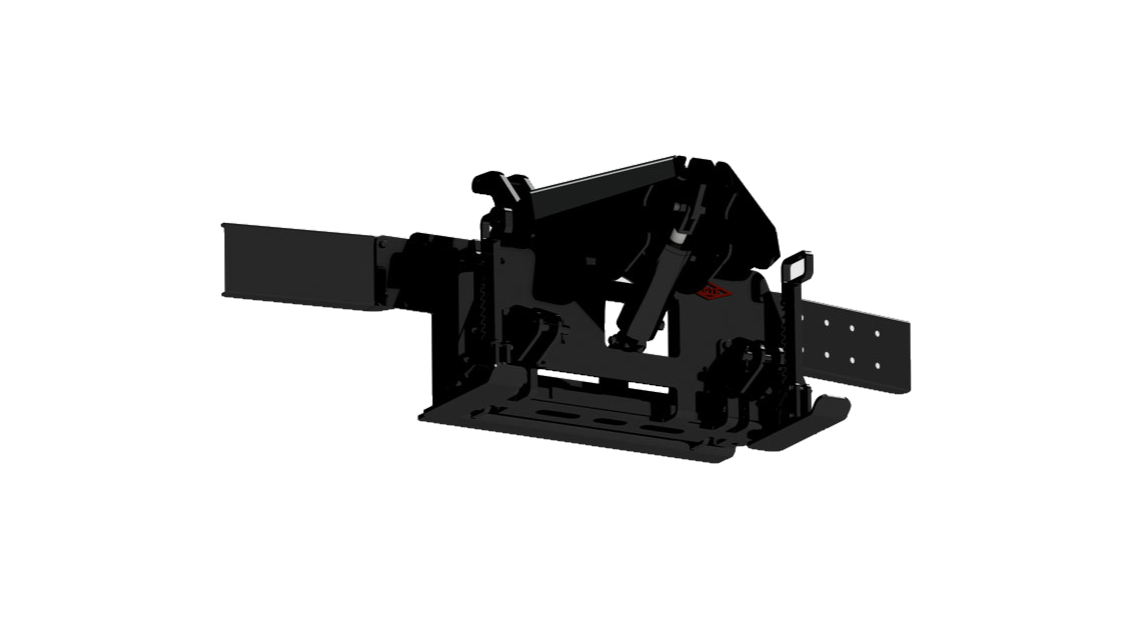 FULLY HYBRID DESIGN
The HH7500 is tilt-coupling mechanism for trucks, the front quick coupler can be attached without needing to be perfectly aligned. In addition, its fully hybrid design offers 8 different configurations.
Once the HH7500 is uncoupled, most of its structure remains on the ground, which considerably reduces the weight.
OPTIONS FOR THE HH7500 QUICK COUPLER
HR300 ADAPTER
The HR300's easy coupling, you can quickly hook up the snow plow from inside the cab, letting you get to work right away (certain configurations require exiting the cab). With its manual quick-coupling feature, the rear column can be removed in minutes. Simply take out the two pins holding it in place and uncouple the push arms (this may require a hoist or similar handling tool).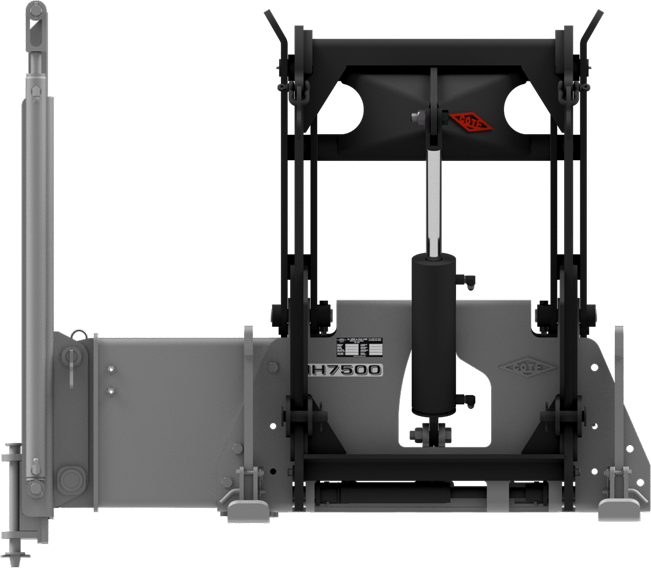 TECHNICAL SPECIFICATIONS


---
The front column is equipped with a pivot. When the side wing is not connected to the quick coupler, simply remove a pin and the column will tilt, leaving enough room to open the truck's hood to conduct routine mechanical inspections. You can do the same when the side wing is connected to the quick coupler, simply by removing the same pin and raising the front of the wing.
MODELS, DIMENSIONS AND WEIGHTS


---
Several options are available:
Valves with pneumatic, cable-actuated or electrohydraulic controls
External valve housing, side wing lighting
Pump operated by crankshaft, power take-off (PTO), power steering or belt
Oversized hydraulic reservoir
Ultra-smooth travel due to nitrogen-charged accumulators
Rear column edger