SIDE WING
JC5000 SIDE WING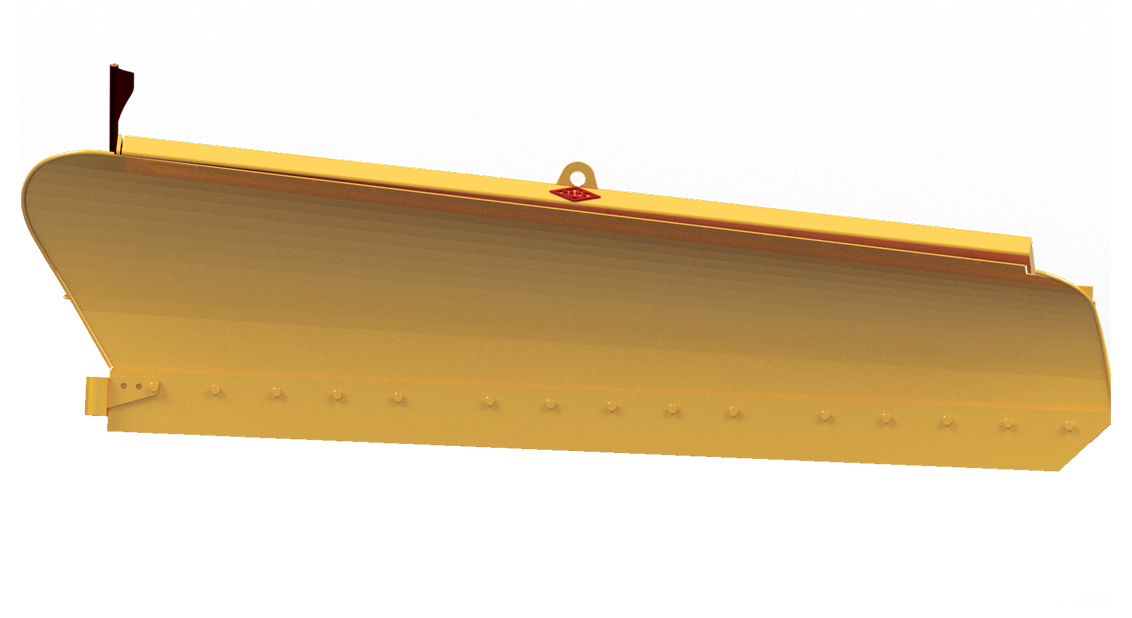 CLEARS WIDER AND THROWS SNOW FURTHER
The side wing can easily be added to your existing equipment. The JC5000 side wing's very sturdy structure and total tilt facet-folded moldboard eliminate any twisting thanks to Côté Ltée's unique tilting system. It can be titled up to 56°, to clear obstacles more than 7'' (18 cm) in height.
JC5000 SIDE WING SPECIFICATIONS
TECHNICAL SPECIFICATIONS


---
Côté is the only manufacturer to offer a side wing that can be raised quickly and safely. The JC5000 can come up snug against your cab due to a smooth end of travel thanks to its "internal actuator" braking system unique to Côté. This system slows the raising motion near the end, preventing damage to your cab and reducing operator stress.
MODELS, DIMENSIONS AND WEIGHTS


---
Size: 9' - 11' - 12' - 13' - 14' - 16' - 17' - 18'
28'' at entry and 38'' at exit
Weight ranging from 1,255 to 1,700 lb.
OPTIONS


---
Several options are available: one-piece tungsten carbide wear blade, carbide shoes and side protectors, vision column that auto-locks when the side wing is being raised. Available as an option, the vision column can be equipped with a pneumatic cylinder for locking and unlocking.