AR9000 QUICK COUPLERS QUICK COUPLER
FOR CÔTÉ SNOW PLOWS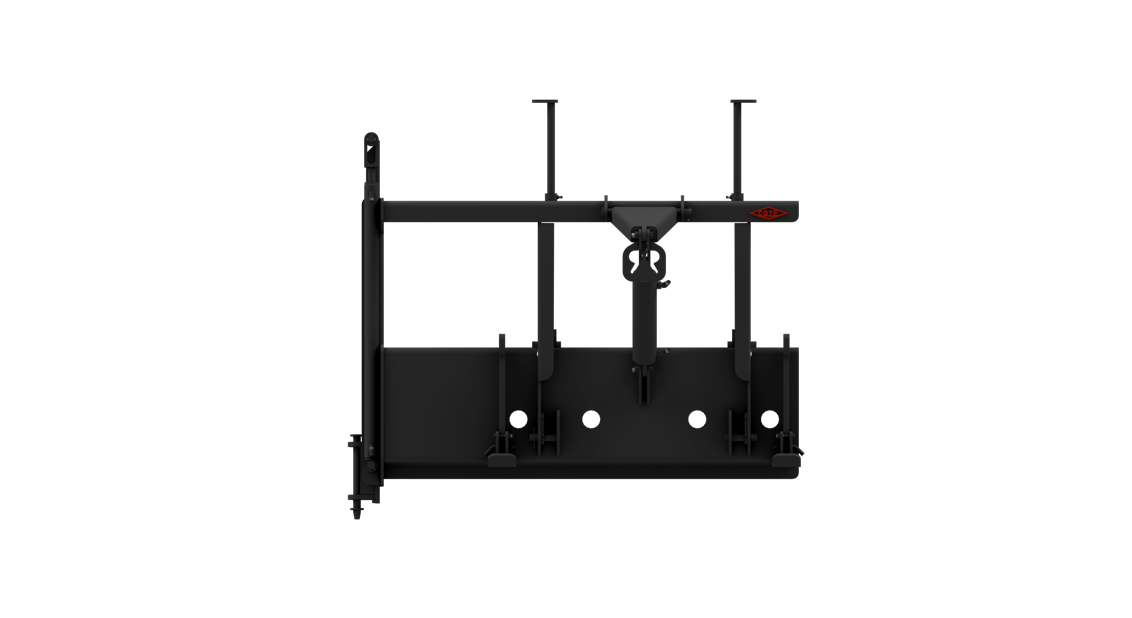 THE ONLY MANUFACTURER TO
DESIGN A QUICK-COUPLING MECHANISM
Côté is the only manufacturer to have designed a quick-coupling mechanism and one that lets you quickly and easily restore your truck to its original appearance. Once uncoupled, the AR9000 is the only quick coupler that does not require the quick-coupling plate to be tilted when you want to open the truck's hood. This lets you lift your hood and quickly and easily access your engine without any extra steps. The AR9000 is a quick coupler for front snow plows and side wings, both of which can be mounted on a truck.
TECHNICAL SPECIFICATIONS


---
A vehicle fitted with this quick coupler can quickly and easily switch between snow clearing and its original use. Coupling and uncoupling the front quick coupler and the push arms takes only a few minutes and can be done safely and easily.
As the designer of the quick-coupling mechanism, Côté Ltée is the only manufacturer that has thought to develop a column edger with quick hydraulic coupling. Available as an option, this edger will make your vehicle even more versatile, even when comes time to lower your blade.