SNOW PLOW
SU8500 SNOW PLOW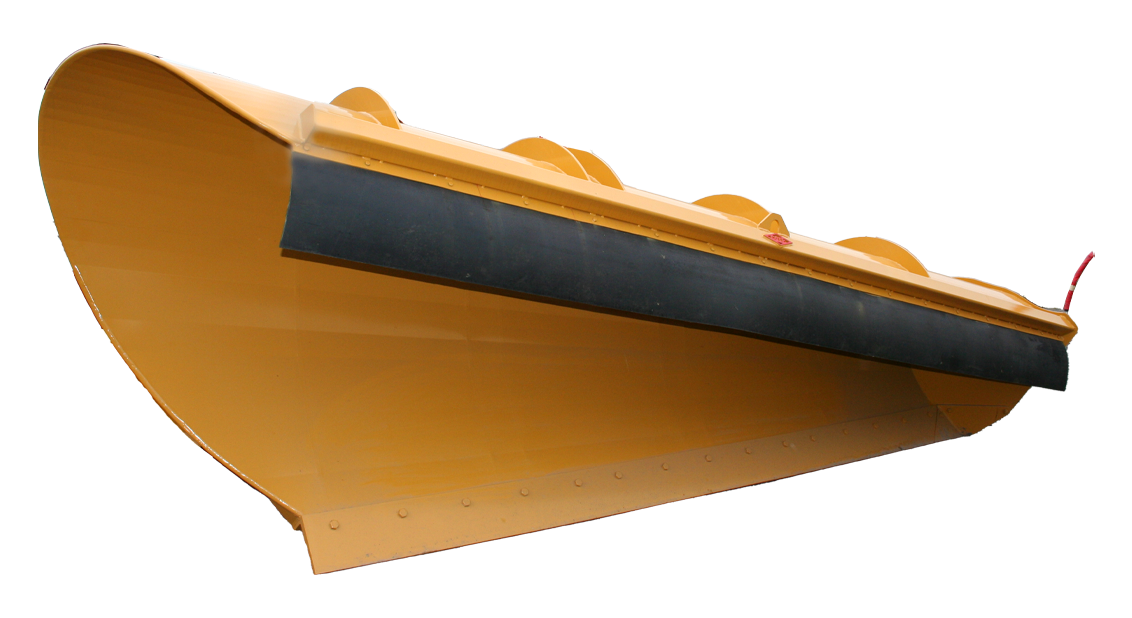 BEST CHOICE FOR RURAL AND HIGHWAY SNOW CLEARING
Due to its very pronounced shape, the SU8500's facet-folded moldboard throws snow further while considerably reducing blowback on the windshield. It is the best choice for rural or highway snow clearing, with great results at high or low speed.
The best plow in its class, the SU8500, with its moldboard rearward tilting system, was designed for rural and highway work.
SU8500 SNOW PLOW SPECIFICATIONS
TECHNICAL SPECIFICATIONS

---
The SU8500 is equipped with a moldboard rearward tilting system, a very strong push frame and an adjustable angle of attack.
MODELS, DIMENSIONS AND WEIGHTS


---
ONE-WAY, 12′, RURAL USE
32" at entry X 63" at exit
Weight: 3 030 lbs
OPTIONS


---
Several options are available: blade, side protector, adjustable tungsten carbide high-speed ski and rubber snow deflector.