SNOW PLOW
SU8000 SNOW PLOW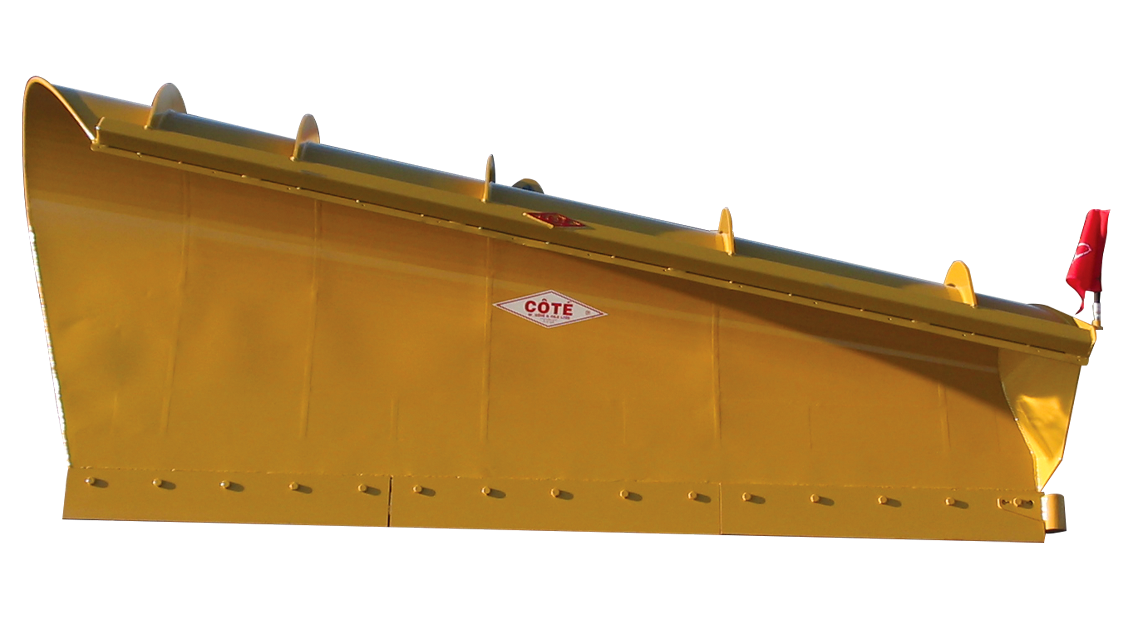 IDEAL ONE-WAY SNOW PLOW
FOR RURAL SNOW REMOVAL
The unidirectional SU8000 snow plow is the ideal choice for snow clearing in rural areas. Its facet-folded moldboard is the secret behind its outstanding snow-throwing distance at any speed, high or low.
SU8000 SNOW PLOW SPECIFICATIONS
TECHNICAL SPECIFICATIONS

---
The SU8000 is equipped with a blade tilting system unique to Côté, which makes it possible to clear obstacles over 7″ (18 cm) in height. It also features a facet-folded moldboard and adjustable angle of attack.
MODELS, DIMENSIONS AND WEIGHTS


---
ONE-WAY, 12′, RURAL USE
28" at entry X 68" at exit
Weight: 3,175 lb.
OPTIONS


---
Several options are available: blade, side protector, adjustable tungsten carbide high-speed ski and rubber snow deflector.